Book Notes: 100 Bullets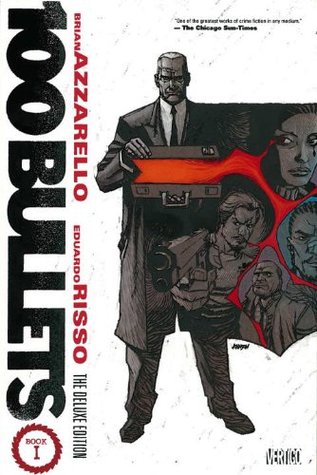 100 Bullets (Deluxe Edition, vol 1) by Brian Azzarello (writer) and Eduardo Risso (artist)
Read Jun 24, 2020 - Jun 25, 2020
⭐⭐⭐

I couldn't quite connect with 100 Bullets.
The art didn't delight me, and the stories felt at first as disconnected vignettes, later on in the volume coalescing into a blurry sketch about some secret vigilante organization. It's the kind of plot device that feels very trite to me, but perhaps was more novel when 100 Bullets started to get published. I'm also bored by the large amount of decorative heteronormatively "sexy" women (busty, curvy, thong-wearing).
Amusing enough, but forgettable.