Book Notes: After The Gold Rush
After The Gold Rush #1-#5 by Miles Greb, Isaac La Russa, Elli Puukangas
Read Oct 28, 2020 - Oct 28, 2020
⭐⭐⭐⭐

This note is for the first 5 issues of the After The Gold Rush comics. I read them all in one sitting. The story is intriguing (although tantalizingly unfinished in these five issues), and the art is beautiful.
In the manner of many good comics, things are hinted at but not fully explained (yet). In the future (I think?) a young woman scientist from Titan comes back to Earth, and finds some people there that are living as in medieval (?) times. There is talk about the power of stories, and science.
Honestly, I'm not quite sure what I just read. But I had fun with it!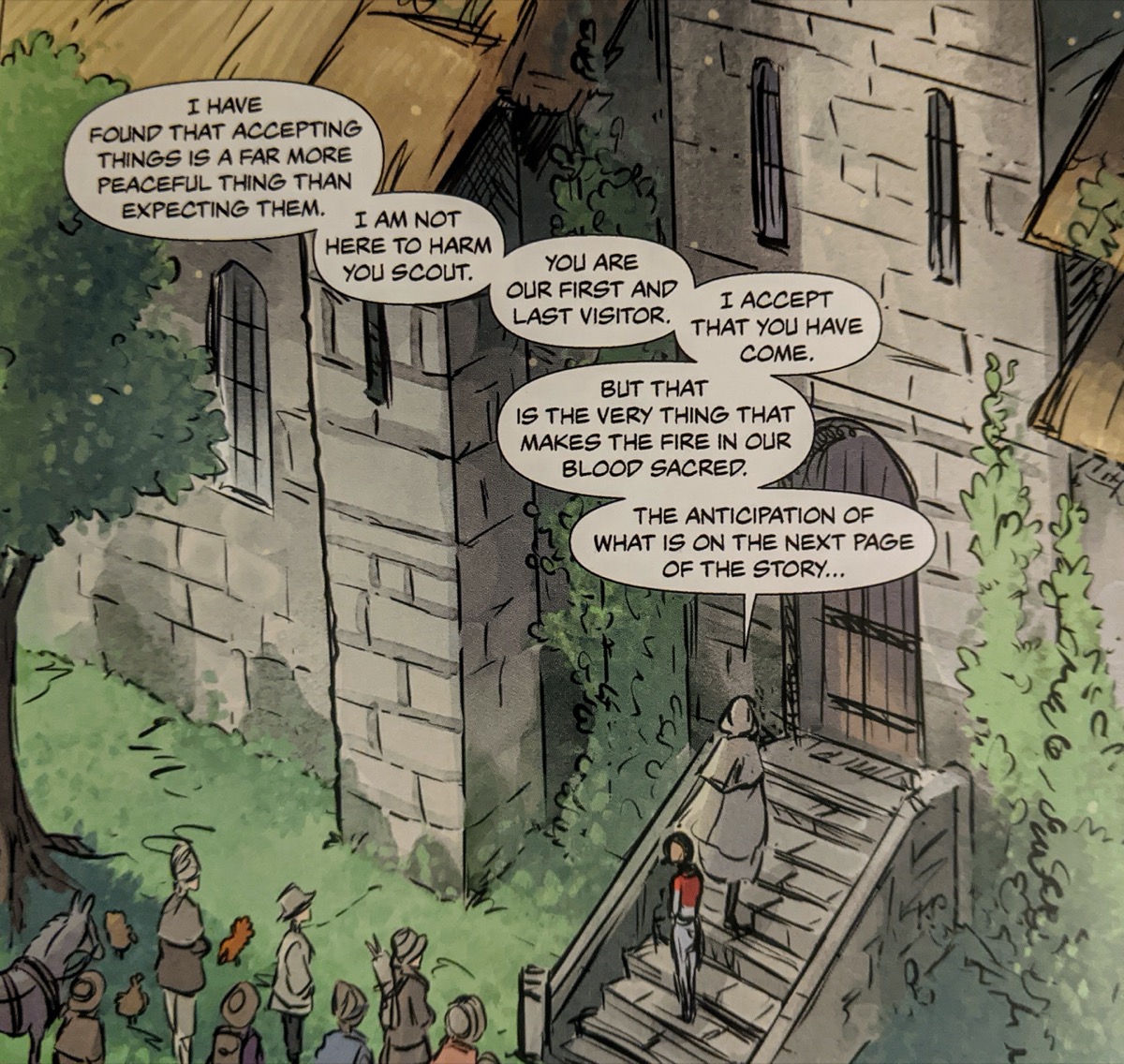 Tags: books