Book Notes: Fun Home
Fun Home is a graphic memoir by Alison Bechdel, well-known for her Dykes to Watch Out For strip, and originator of the Bechdel test.
Despite the subtitle "A Family Tragicomic", the memoir centers around Bechdel's father, and we see only glimpses of her mother or siblings. The art is a blue-shaded monochrome that emphasizes the melancholic tone of the narration.
The father is portrayed as a complicated and demanding man who turns out to have an important secret. Despite his flaws and transgressions, Bechdel's love and affinity for him show throughout. She doesn't excuse or explain away his behavior, and neither does she condemn or judge. She brings us along to revisit a bit of this man's life, and some of what made him a partial answer to Bechdel's own questions about herself.
A sweet, melancholic, unsentimental story.
Book Highlights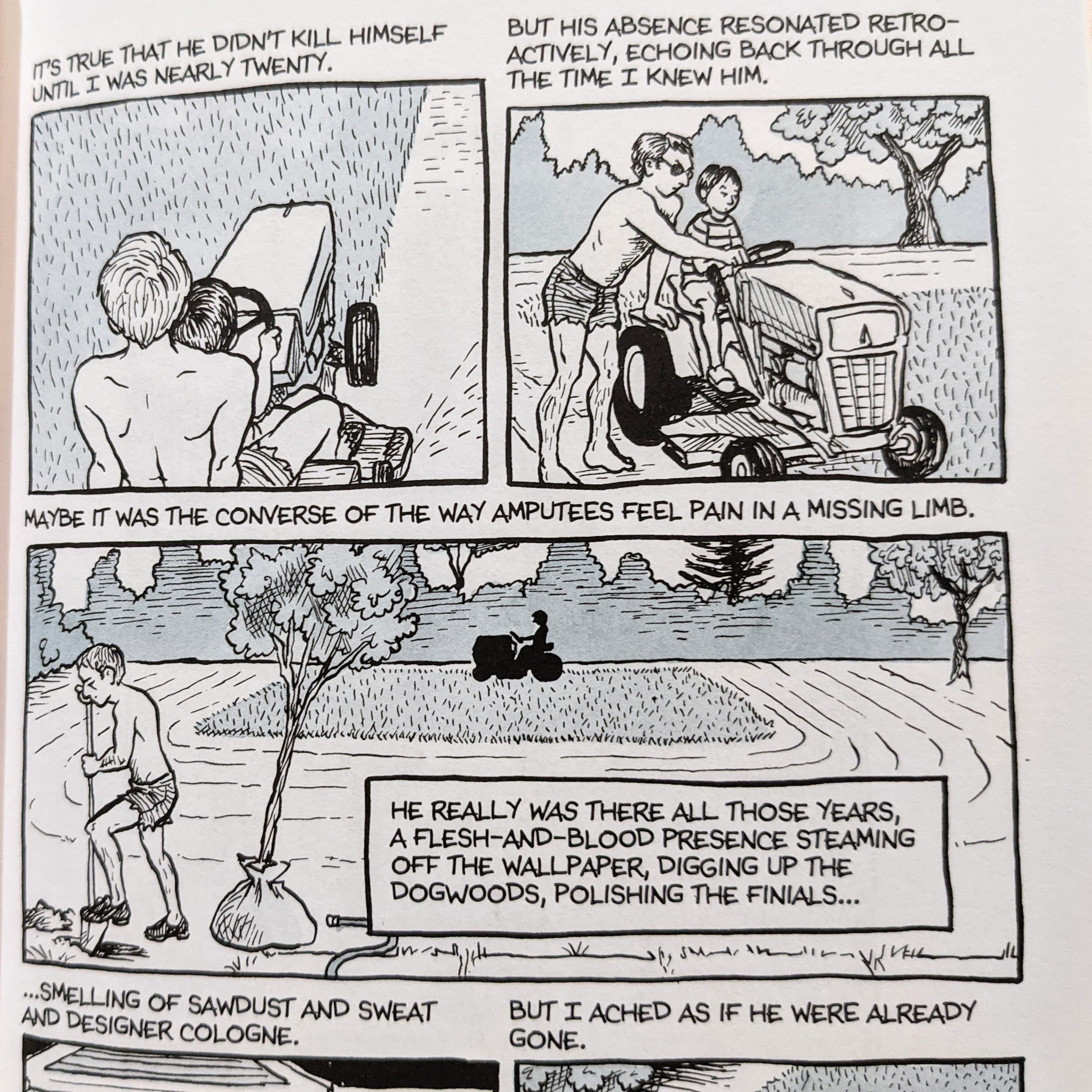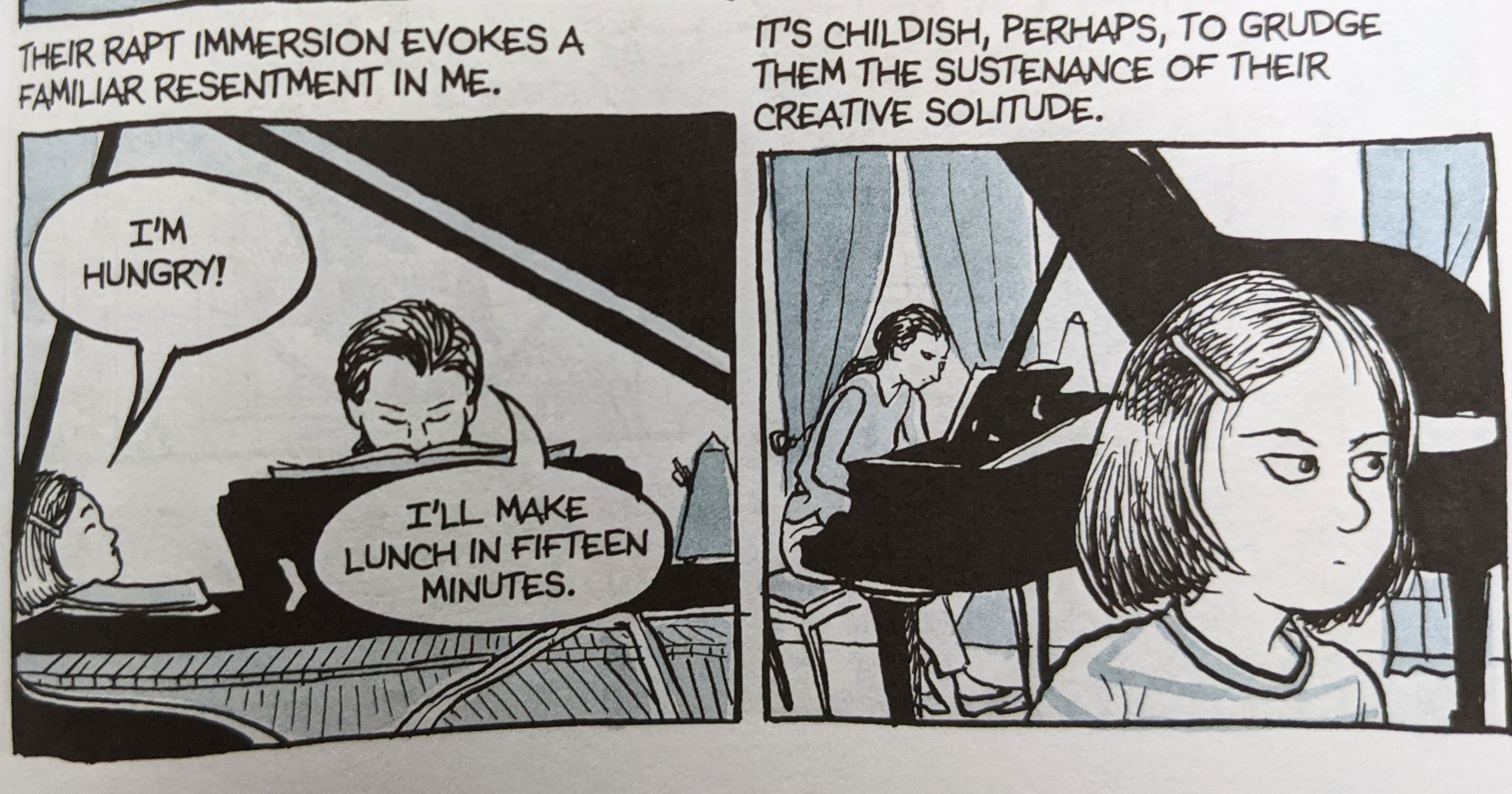 Tags: books