Book Notes: Network Effect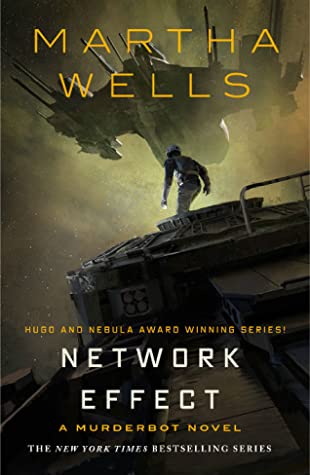 Network Effect by Martha Wells
Read Mar 18, 2021 - Mar 24, 2021
⭐⭐⭐⭐⭐

It was a delight to go back to the world of Murderbot Diaries with Network Effect. At 350 pages, it is the longest entry in the series so far and I enjoyed every page of it.
ART is back as a central character, and it and Murderbot develop their relationship. There is, as always, a hefty dose of action and humor.
Book Highlights
Now we're here, ready for the next major disaster. (Spoiler warning.)
(The wibbliness was why I trusted Arada. Overconfident humans who don't listen to anybody else scare the hell out of me.)
Overse added, "Just remember you're not alone here." I never know what to say to that. I am actually alone in my head, and that's where 90 plus percent of my problems are.
Tags: books