Book Notes: Of Women and Salt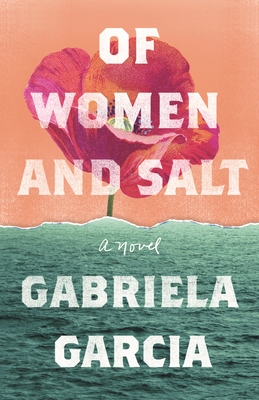 Of Women and Salt by Gabriela Garcia
Read Dec 11, 2021 - Dec 15, 2021
⭐⭐⭐⭐⭐

Of Women and Salt tells the intertwined stories of women from different generations of the same family – first Cuban, then Cuban-American. Their stories tangle with those of other women, like their Salvadorean immigrant neighbor and her daughter.
The book is beautifully crafted. The stories are evocative and heartbreaking. There are themes of emigration and immigration, of colonization and war and revolution. Mostly it is a book about family and relationships, and about the things women do to survive.
Book Highlights
María Isabel thought it had always been women who wove the future out of the scraps, always the characters, never the authors. She knew a woman could learn to resent this post, but she would instead find a hundred books to read.
And Jeanette has wondered whether loss unspoken becomes an inherited trait.
Motherhood: question mark, a constant calculation of what-if. What if we just gave up?
Why anyone left a place only to reminisce, to carry its streets into every conversation, to see every moment through the eyes of some imagined loss, was beyond her. Miami existed as such a hollow receptacle of memory, a shadow city, full of people who needed a place to put their past into perspective.
I think about this often, about whether the past is real if we don't bring it into the present. Tree falling in the forest and all that.
Falling in love. Nobody says rising in love.
Tags: books