Truchas Peak Shawl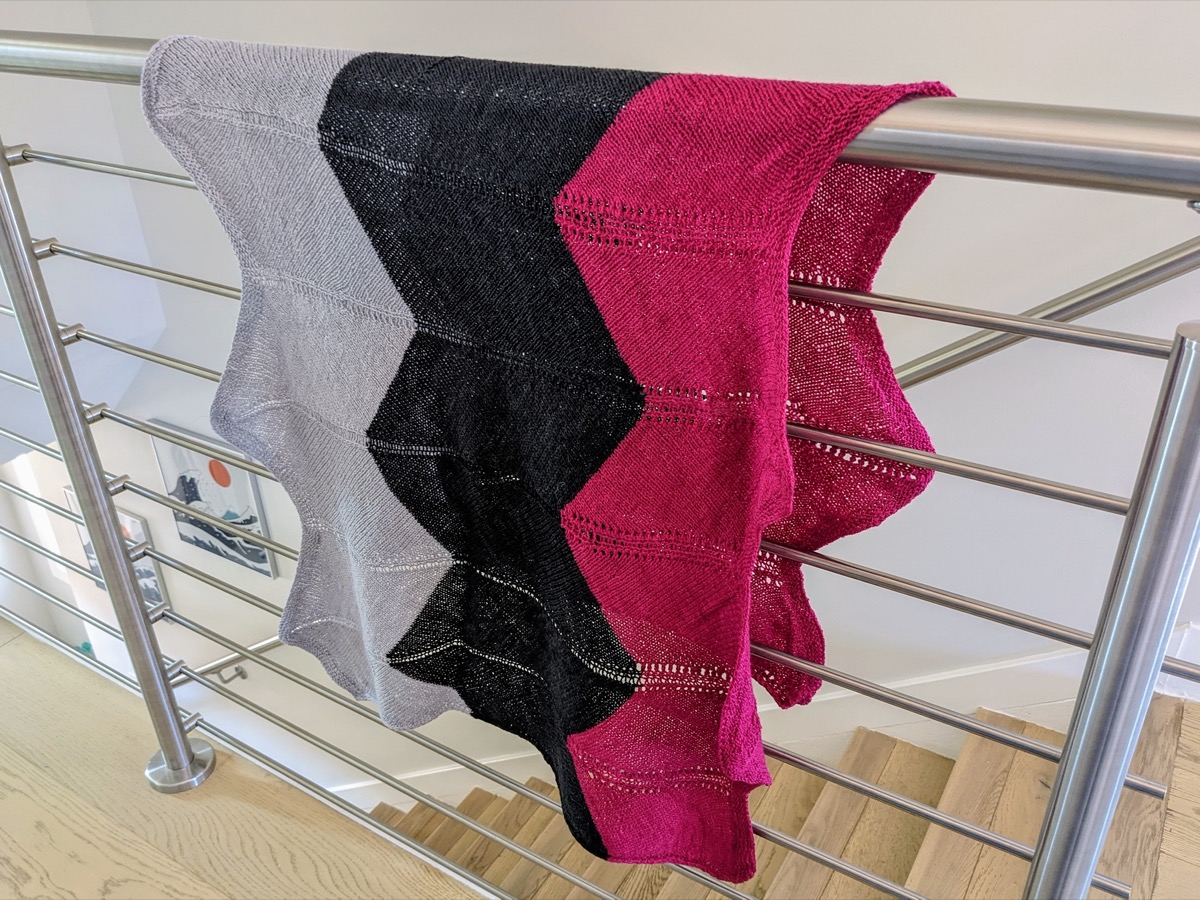 I've been getting back into knitting over the last months. A few years back I stopped watching TV almost entirely, and with that went the knitting. Or maybe it was the other way around, it's hard to tell.
Late last year I picked up an old kit I still had from the Miss Babs Knitting Tour 2014. I always fall behind with this kind of "yarn club". I'm never able to knit as fast as the new yarn and patterns arrive, and I have no idea how others do it. The point is: I still had this kit for the Truchas Peak pattern, and I finally got to make it.
I got through it with what felt like more than my fair share of mistakes. My pandemic-afflicted energy levels made it unthinkable to frog and re-knit the not-quite-right sections, so the end result has a lot of, well, let's call it wabi sabi.
I feel neutral about this pattern. Nothing felt particularly interesting in it. It was a nice chill knit, which is exactly what you need sometimes. The colorway choice (which was made for me as part of the kit subscription) added some interest, with that bright pop in the final section of the shawl.
Details:
Tags: knitting, finishedobject