Book Notes: My Favorite Thing Is Monsters
My Favorite Thing Is Monsters by Emil Ferris
Read Aug 26, 2021 - Aug 31, 2021
⭐⭐⭐⭐⭐

My Favorite Thing is Monsters is an amazingly drawn story about a girl that wants to be a monster. The story is about her family and her friends (who aren't great friends), about a neighbor that dies in mysterious circumstances, and about the investigation that the monster girl undertakes.
The art is printed on lined notebook paper, and has the feel of drawings made in the last row of a boring high school class, using a black BIC pen while trying to stay awake. It is incredibly detailed, mostly monochrome, and intricately crosshatched.
The story ends on a cliffhanger – this is only volume 1. Alas, the 2nd (and final?) volume of the story has not been published yet and has been repeatedly delayed. It is currently planned for publication in 2022. Fingers crossed.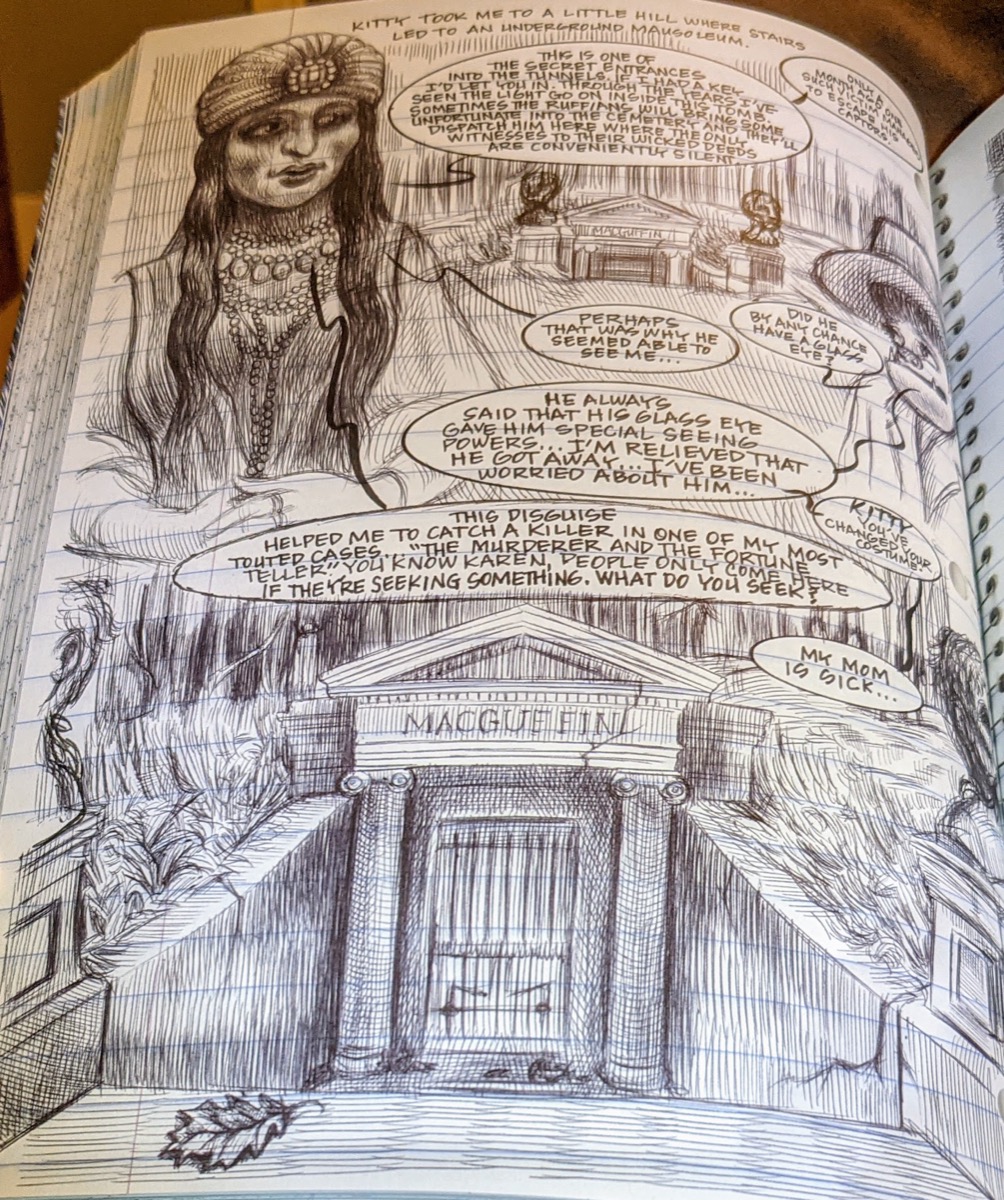 Tags: books