Book: Han Solo (Liu)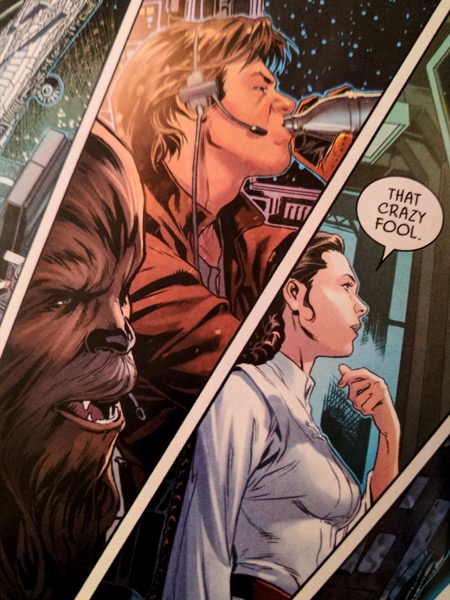 Han Solo popped up in my Amazon recommendations. It caught my eye me because it's written by Marjorie Liu, whose Monstress I absolutely loved.
It's a fun action-packed romp. Liu does a great job of capturing Han Solo's personality – reckless, immature, a little bit of a jerk, but still somehow lovable. The dialog is rapid-fire, witty, amusing. (And no exposition here, as Liu knows her medium well.)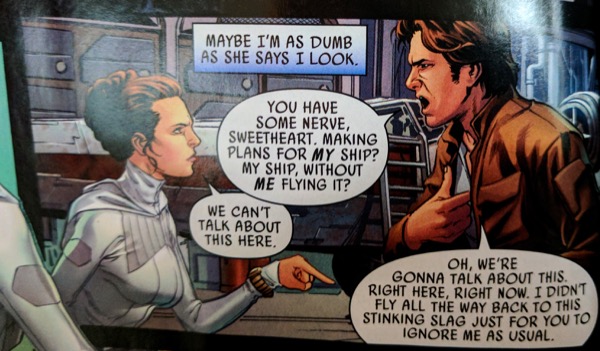 The art and colors are good, in line with what you would expect from a contemporary Marvel comic. The story is fast-paced and very readable.
Recommended for fans of Star Wars and action comics.
books